Experience
the power of
Energising apples
Start Scrolling...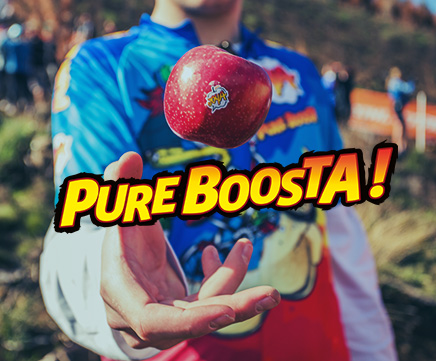 What makes JOYA® Apples so special?
Packed with Vitamin C, nutrients and natural sugars, JOYA® apples are the crunchy way to get an instant energy boost. They can handle knocks without bruising, and thanks to their high water content, these super juicy, sweet and tangy, low GI snacks are the ideal way to quench your thirst on the go.
AVAILABLE
AT SELECTED WOOLWORTHS STORES
Keeping your energy levels up gives you the edge whether you're training or racing towards the finish line. Thanks to JOYA® apples, getting that boost has never tasted better!
Energizing
Sweet
Juicy
Tart
Crunchy
Refreshing
All about them apples
Not all apples are created equal... The farmers of JOYA® apples take extra time and attention when growing their fruit, which makes for a crunchier, juicier product with high nutritional values. Great care is taken to keep the apples chilled after picking, which means they also stay fresher for longer. This also ensures they maintain a water level of 85%, making them the perfect way to rehydrate when thirst hits.
Grown by specialist growers across South Africa, this beautiful red apple is a cross between Golden Delicious and Lady Williams. It combines their best features to create an apple that tastes delicious and offers an instant energy boost with each bite. Chopped, peeled or simply crunched, JOYA® apples are high in fibre, natural sugars, vitamins, minerals and carbohydrates - everything you need to live your life at your top speed!
Before Exercise JOYA® provides energy for your workout
During Exercise JOYA® boosts your body with minerals and vitamins
After Exercise JOYA® contains 85% water enabling you to rehydrate your body which helps to eliminate toxins
JOYA® provides great nutritional value. Regular consumption will help you to stay in good health and in good shape and to perform well in all of your activities.
The energy provided by JOYA® doesn't come from fats, but from FRUCTOSE and CARBOHYDRATES - complex sugars that are released slowly in the body, making JOYA® the perfect apple for sports.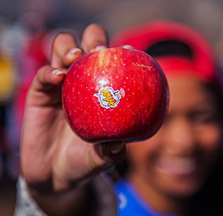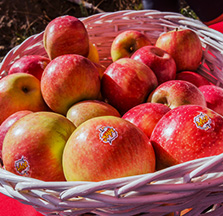 "Growing JOYA® apples has been likened to making fine wine, it takes a little more time but it's worth it!"
Moreover, JOYA® is rich in vitamin C – particularly the outer part of the flesh and the skin. So don't peel your JOYA® apples and get the most from these nutritional qualities!
Features:
Do you enjoy staying on top of the latest fitness trends? Then here's how you're likely to build up a sweat. The Worldwide Survey of Fitness Trends for 2017 by the American College of Sports...
Read More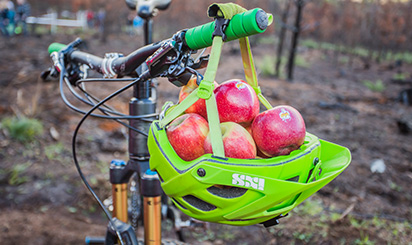 Vitamins
Vitamin B1 for turning food into energy, optimal nerve and muscle function and maintaining the immune system
Vitamin B2 essential for red blood cell production.
Vitamin B3 to boost the production of "good" cholesterol.
Vitamin B5 for breaking down fatty acids and maintaining a healthy digestive tract
Vitamin B6 to maintain sugar levels and for optimal nerve functioning
Vitamin B9 for proper brain function and to prevent mental fatigue
Provitamin A to support vision, bone growth and your immune system. It also helps with skin repair
Vitamin C to promotes the growth and repair of body tissues
Vitamin E to protect against cell damage and heart disease
Check out our competitions on facebook and twitter to win amazing prizes!
Recipes:
This is one of those ideas that requires little effort, but has a big impact. We eat with our eyes first, so food that looks so good, must taste even better – this spread really delivers. For a...
Read More
There are some flavours that just shout, 'Christmas' and 'festive'. An apple, spice and nut filling, wrapped in a layer of dark chocolate is pure JOY-A. It may seem like a long recipe, but...
Read More